The material on stock is certified according to 3.1 or 3.2 Standard. Depending on the product, we can offer your profiles certified according to the following standards:
Additionally we can offer you
US-Testing (EN 10307, EN 10160, ASME SA 435, ASME SA 578) or DNV/GL-, TüV-, BV-, RMR-, ABS, RINA- and LRS- approval.
Further testing and certification available on request.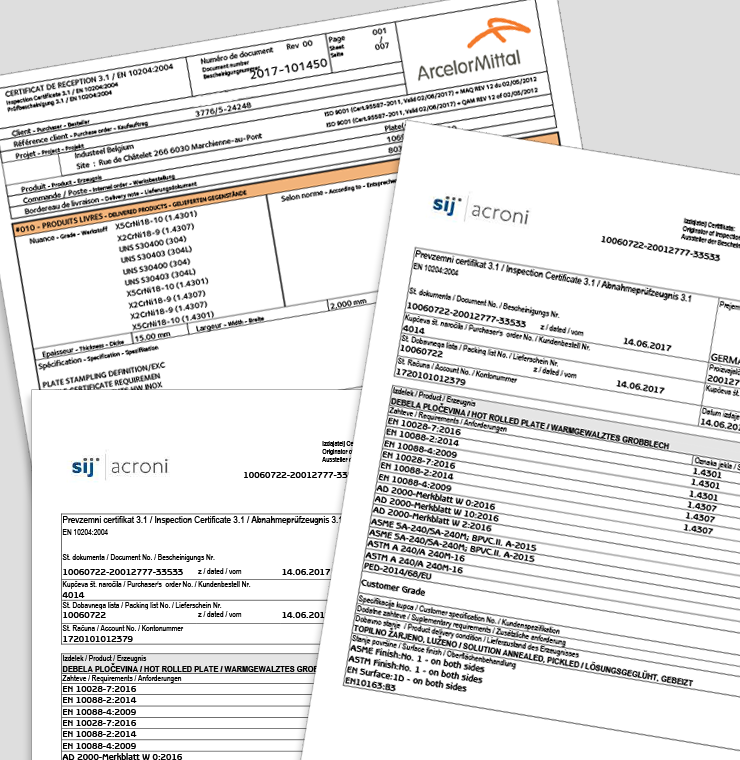 Wartenburgerstrasse 1C/TopC2
A-4840 Vöcklabruck
UID: ATU 662 282 45
Am Stahlwerk 17
45527 Hattingen
UID: DE 296 014 812
Otto-Lilienthal-Str. 1
28199 Bremen


96 Avenue du Progrès
"Chassieu Park"
69680 Chassieu / Frankreich
Copyright © 2017 EST Edelstahl-Schneidtechnik GmbH, Am Stahlwerk 17, 45527 Hattingen, UID: DE 296 014 812. All Rights Reserved